Vendors / Sponsors
USCA has the right to assign booth spaces to all vendors and will have final say on where booths are located.
---
Vendor Information: 
Each Vendor receives a web/catalog ad (Business Card Size black and white catalog ad- can be upgraded to larger ad – with a 15% discount)

Booth space is free, but each vendor is required to donate $225 worth of items for raffle in exchange for booth (your 3 daily raffle items will be collected at the beginning of the event)
ALL vendors are required to participate in the YOUTH EXPERIENCE (i.e. donating a single small item to each youth who has sport medal book).
Draws will be conducted daily at 11:30am.
Vendors may bring 10×10 pop-up tents. USCA is not responsible for any loss of damage. Vendors needing additional, tables, chairs, or electricity may rent that directly from the hotel. Once you have registered with USCA as a vendor, we will send you contact information for additional supplies.
---
If you are interested in being a vendor at the 2021 National Show, please email us here 1k9uzi@gmail.com
*Trade items must be pre-approved by the Sieger Show Committee
---
Official USCA Equipment Sponsor


 Offical USCA Dog Food Sponsor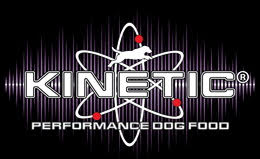 Event Sponsors