Sponsorships / Advertising
Would you like to have banners hung around the event promoting your business?
What about your logo on the competitor bibs?
Or what about advertising on this website?
---
If you are interested in supporting the 2017 USCA Sieger Show and being a Sponsor or just advertising your company or service to those in attendance and those watching from around the world, please see the attachments for various opportunities or contact us to discuss specific options.
All Sponsors will (at the very least) have the opportunity to provide a web image, 30 word description of their company and/or services and have a direct link to their website.
Catalogue advertisers are reminded that all ad spots are reserved on a first come, first served bases, that all ad contracts are due by March 31, 2017 and ALL ADS ARE DUE NO LATER THAN FRIDAY, MARCH 31, 2017 – 4:00PM CT.
Submit completed ad forms and ads to: trish@locherieshepherds.com

Ad Sponsor Form

  Advertising and Sponsoring Oppurtunities
---
Thank you to the following Sponsors for their Continued Support!
---
Hallmark K9:

We are your one-stop-shop for customized events, promotions, and group travel and proudly specialize in K9 events. With highly trained associates from the hospitality industry and numerous connections in the entertainment, printing, and promotional industries, we have your entire event covered. Make us a part of your next event!
Save a Vet: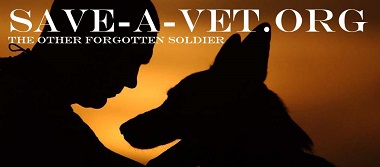 Save-A-Vet helps rescue military & law enforcement working dogs & other service animals from being put down when their service to country & community is done, and to provide housing and relief for disabled veterans who help take care of them.
We have successfully pursued these goals through a comprehensive 4-point program of awareness, advocacy, adoption, and rescue.