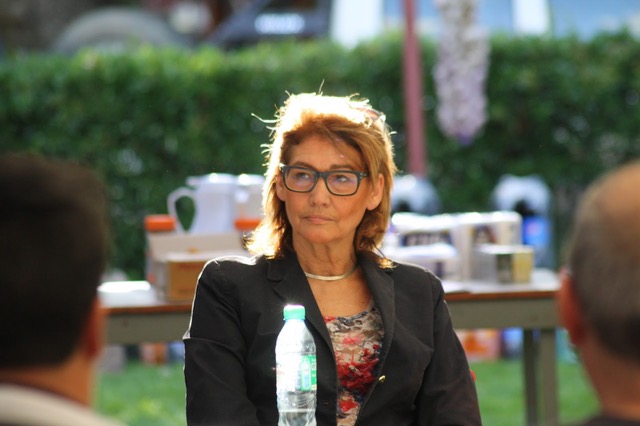 Margit van Dorssen
Male Classes - SV
The Arlett story
From Cologne Germany, in North Rhine-Westphalia
In 1972 I had a female at my kennel for training purposes. Her name was "Elke von der Rosenmatt", a sable female, bred in Switzerland, sired by "Canto von der Wienerau"
As a reward for my work as her trainer, I received two females from Elke's litters. One called "Carlie von der Wienerau",  sired by "Kai vom Silberbrand", the other "Era von der Wienerau", a sable female sired by "Quant von der Wienerau"
These two females were the cornerstones of my breeding activities.In those days my kennel did not exist,  all of the dogs still had the "von der Wienerau"-kennel name.
While I was in Switzerland on vacation I called the owners of  "Elke"  and asked them if could visit. When I arrived  the lady called to her dog, "Arlett, Arlett – where are you"  obviously, that is where I got my kennel name "Arlett"
In 1972 I bred my first litter using my new kennel name "von Arlett". The first U-litter Arlett was born in 1986 and brought us several V1 rated females.
In 1993 I bred "Ursa" to "Yago vom Wildsteiger Land", from this litter we kept a male, "Flick von Arlett".   In 1996, Flick presented a group of 17 dogs that all received the best possible rating..
With these progeny groups, Flick was able to prove his value for breeding and he has certainly proved to be one of the best representatives of the "Uran" bloodline.
After that I bred "Ursa" to "Enzo von der Burg Aliso" and this litter produced only one single female puppy, "Soffie".  Soffie was bred to "Ulk von Arlett" and gave us a dog by the name of "Nicco von Arlett" In 1995 "Nicco" was rated V33 on the Siegerschau and the next year he presented 8 of his offspring produced in a time span of four months only. Three of them were among the best thirty.
At the 1998 Siegerschau in Nürnberg, Wendrina and littermate Woldorona were both honored with the VA title.
Our most successful dog, Ulk has a real nice uncomplicated personality with a great character and a superb fitness.
My complete breeding program has been influenced by the sable color.  This color does improve pigmentation, but does not appeal to all breeders Unfortunately many breeders believe that a black and brown dog with one or more sable ancestors, will produce sable dogs. However this is not true. The sable color is only reproduced dominantly and not recessively.
I was the first person in the SV to present a purely sable kennel group in 1987. I have been able to do that three times. In 1987 my group finished second,and in 1988 fifth,and 1996 third.
Fortunately my husband Mathijs has a great enthusiam for my hobby and is very supportive. His help and support have decisively contributed to our success during the last few years
Our daughter Alexandra, also an animal lover ,her favorite dog was Flick.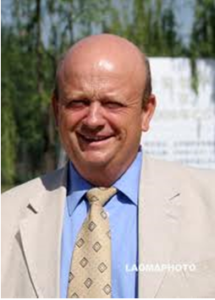 Rainer Mast
Female Classes - SV
Ranier Mast lives in Oberstadion-Moosbeuren, located in the province of Baden Württemberg
• SV member since 1973
• 1990 became the owner of the established Kennel vom Ermingerweg, which was originally founded in 1949
• From 1991 to 2004 served on the executive board of his Landesgrupp in Württemberg
• 2002 achieved license as SV conformation judge
• 2008 achieved Körmeister license
He has judged in many countries and has extensive experience judging many SHZS
He has owned several highly ranked dogs:
• Karas crveni Mayestoso V30, 2006 Bundessiegerzuchtschau
• Hippi crveni Mayestoso V34,  2010 Bundessiegerzuchrschau
• Ringo crveni Mayestoso V45, Ringo was the best son from Sieger Ober von Bad Boll
Nathaniel Roque
Trial and Performance Judge - USCA/SV Judge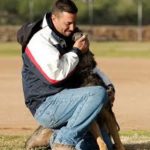 During his 20 plus years of involvement in Schutzhund / Working Dog Sport, Nathaniel has earned titles on eleven (11) dogs. Including Handler Owner Trained (HOT) from Bh to SchH / IPO3, FH, FH2. To date he has entered and competed in hundreds of United Schutzhund Clubs of America Trials with his dogs at the club, regional and national level. He is currently training a new HOT GSD that should be earning its titles and competing in 2016.
Nathaniel and his dogs have earned numerous Schutzhund and IPO, FH/FH2 titles including: 2002 & 2007 Southwest Regional SchH 3 Champion, 2002 USCA Universal Sieger, 100 pt "V" FH and awarded the first 100 pt "V"FH2 title in USCA. He has qualified and over the past 20 years competed in the following championships: USCA GSD National, Regional (SW,NM,NE), North American, Working Dog, German Shepherd Dog Qualifier and FH . As a member he has earned: member Schutzhund 3 Club, awarded the USCA Bronze, Silver, Gold and Master Sports Medals within his first 5 years of membership.
He has been active in the United Schutzhund Clubs of America at all levels, having served as Vice President, Regional Director, Executive Board Member at Large, Helper Program Director, Teaching Helper, Trial Judge and currently as Director of Judges since 2009. At the club level he has been the Training Director / Helper for Southwest Working Dog Association for the past 14 years and has participated in the training and titling of many HOT titles and SchH 3 Club members totaling more than 175 Schutzhund Titles for members of his club.
Quote from Nathaniel: "I believe that the United Schutzhund Clubs of America is the Premier German Shepherd Dog and Working Dog Sport Organization in the United States. I'm dedicated to working to maintain the USCA status and leadership in the world of dog sport and I am passionate about preserving the working heritage of the GSD and all breeds of working dogs by using working dog trials / breed surveys / conformation as ways to evaluate our dogs.
I am grateful to be involved with our organization and I value the trust placed in me by the membership for my decisions both as an Executive Board Member as well as a Judge on the trial field. I will always do my best to be correct and fair based on the trial rules while judging working dog teams in competition."
CALLING ALL HELPERS
​Please submit your qualifications for Helper Pre-Selection into USCA's Spring National events for 2018:
The Working Dog Championships

National Show

Qualification Trial
DEADLINE IS JANUARY 27TH, 2018 FOR ALL 3 EVENTS!
​Qualified Helpers must meet the following criteria s stated in the Helper Program Section 16:
Current Member of USCA and in good standing for a period of more than one (1) year at the time of the Event

Have attained Regional, National or Teaching Helper Level Classification

Have not received an Unsatisfactory Rating from a judge
​If interested, please submit the following to the Helper Committee co-Chair Don Yelle by clicking HERE:
Cope of your USCA membership card

Copy of all helper book pages since last submission for a National event (or full book if this is the first time)

Link(s) to recent video showing full IPO3 routine preferable from a trial but mock trial is also acceptable
​Thanks to all of you!
​Jim Alloway
United Schutzhund Clubs of America
Jose Curiel
Breed Survey Helper